09.10
The agency WIDE | Switzerland wins the Gold "e-commerce" and the Bronze "design" during the Grand Prix Stratégies 2020 festival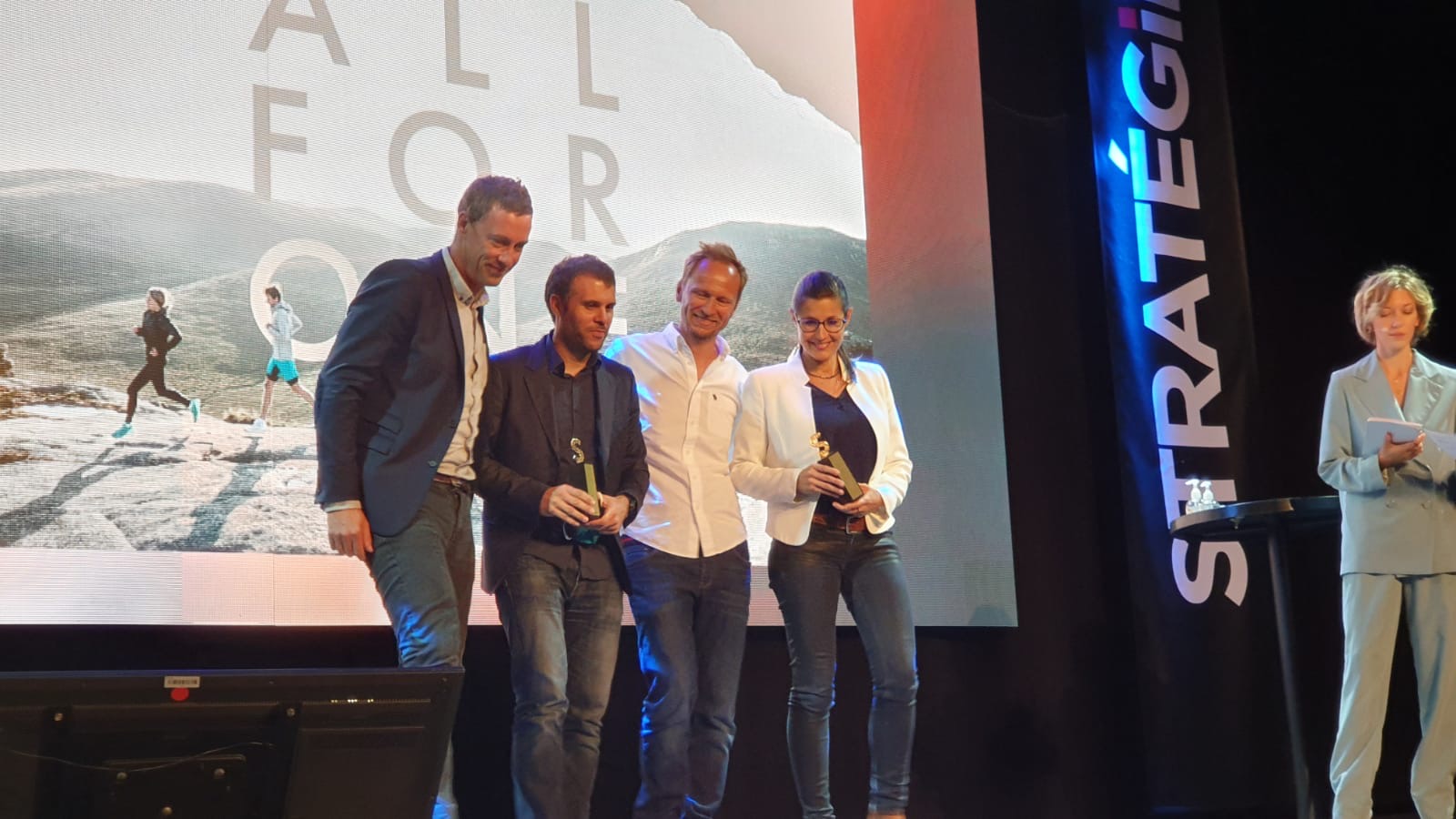 Partner for many years of the Amer Group (Salomon, Wilson, Arc'téryx, Suunto...), WIDE has been mandated at the beginning of 2018 by the Salomon brand to migrate from the historical in-house CMS to a more flexible and scalable Drupal 8.
Launched in less than 9 months, in 16 countries, which have gained autonomy for their local needs, this new platform is a huge accelerator for the digital and ecommerce teams.
Since then, the SALOMON and WIDE teams have continued to build momentum, continuously optimising the overall digital experience, drawing on all the agency's expertise.
In 2020, the WIDE agency is therefore rewarded for its excellence in e-commerce and design by Stratégies, the leading magazine for communication and marketing professionals.
Its "All for one" concept won Gold in the queen "e-commerce" category, and Bronze for its artistic approach.
"All for one" is a unique project, offering a complete digital ecosystem to the outdoor sports brand. WIDE contributed to the creation of the e-commerce platform, online and offline campaigns, CRM management, and the creation of visual content for social networks. All of this allows the brand's audience to be offered a coherent and creative user experience, at the service of the business, with visible results on the engagement of targets, especially women.
Mathilde Laisney, consulting director in charge of the account at WIDE, underlines: "We are all the more proud of these awards as they reward a mission that was initially intended to be technical, and has evolved towards a collaboration, much more transversal, on the creation of a global experiential coherence between site and campaigns. »
Fabrice Perrin, Managing Director of WIDE | Switzerland is delighted : "This award reinforces our position as the benchmark for e-commerce in Europe, and above all rewards the excellent work of the teams involved in the project, whether on the client or agency side".