26.01
Dark Patterns part. 2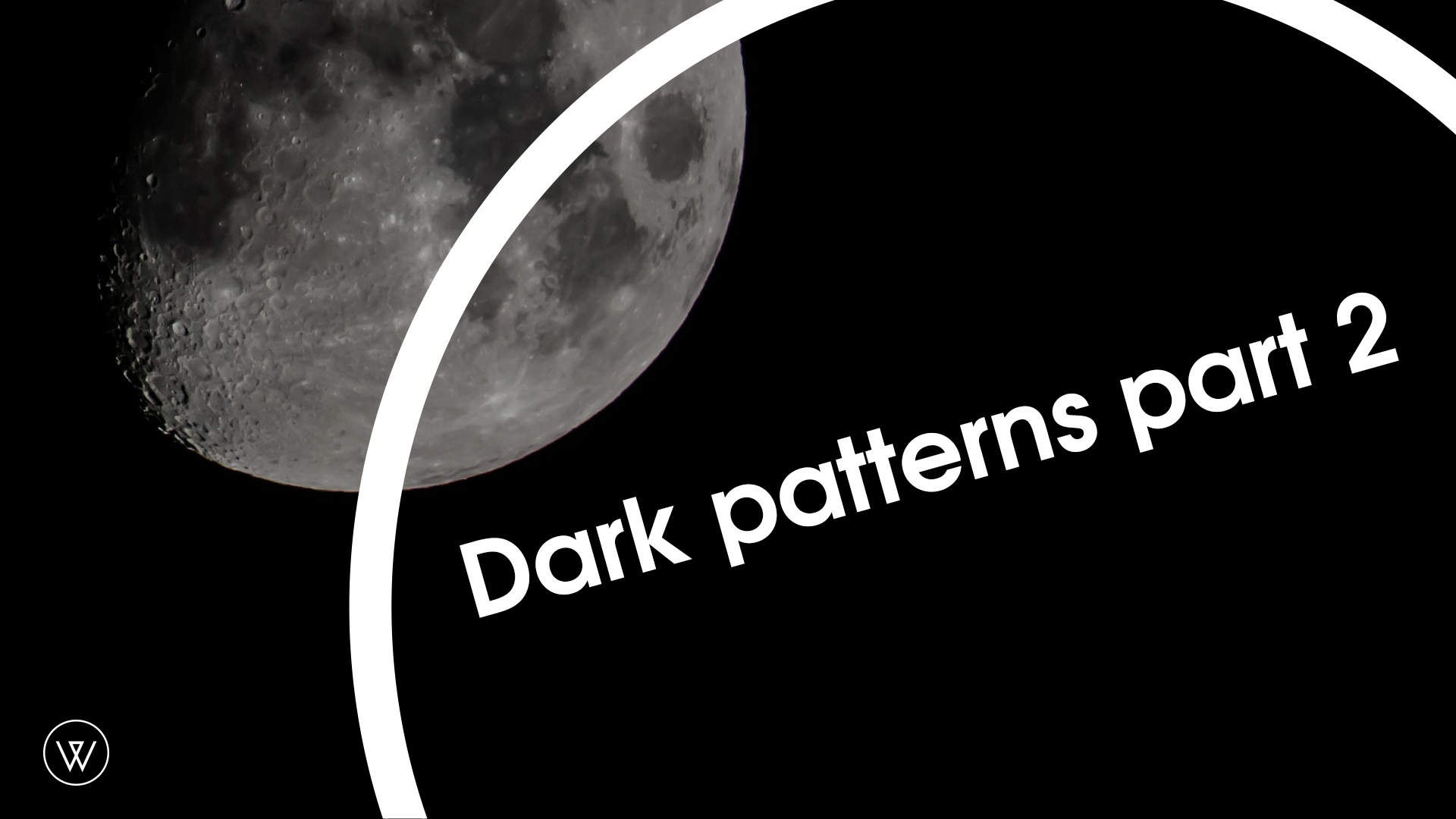 A few months ago, in a first expert's speech, we spoke to you about Dark UX. A widespread practice within several companies to influence consumer behaviour.
Indeed, when a service is poorly developed, it is thought to be due to negligence on the part of the designer, without bad intent. But dark patterns are not mistakes. They are designed on the basis of a solid understanding of human psychology, with the aim of serving the interests of the company and not those of the user.
Nevertheless, some laws and political actors try to counter these practices. In many cases it is the users themselves who decide to change their method of consumption due to inappropriate practices on the part of brands.
To understand how different types of dark patterns are used by several major brands, we have listed a few examples below:
Amazon: You are obliged to register your CB to start a free trial of Amazon Prime but, at the end of the trial period, you are not notified that your bank card is being debited.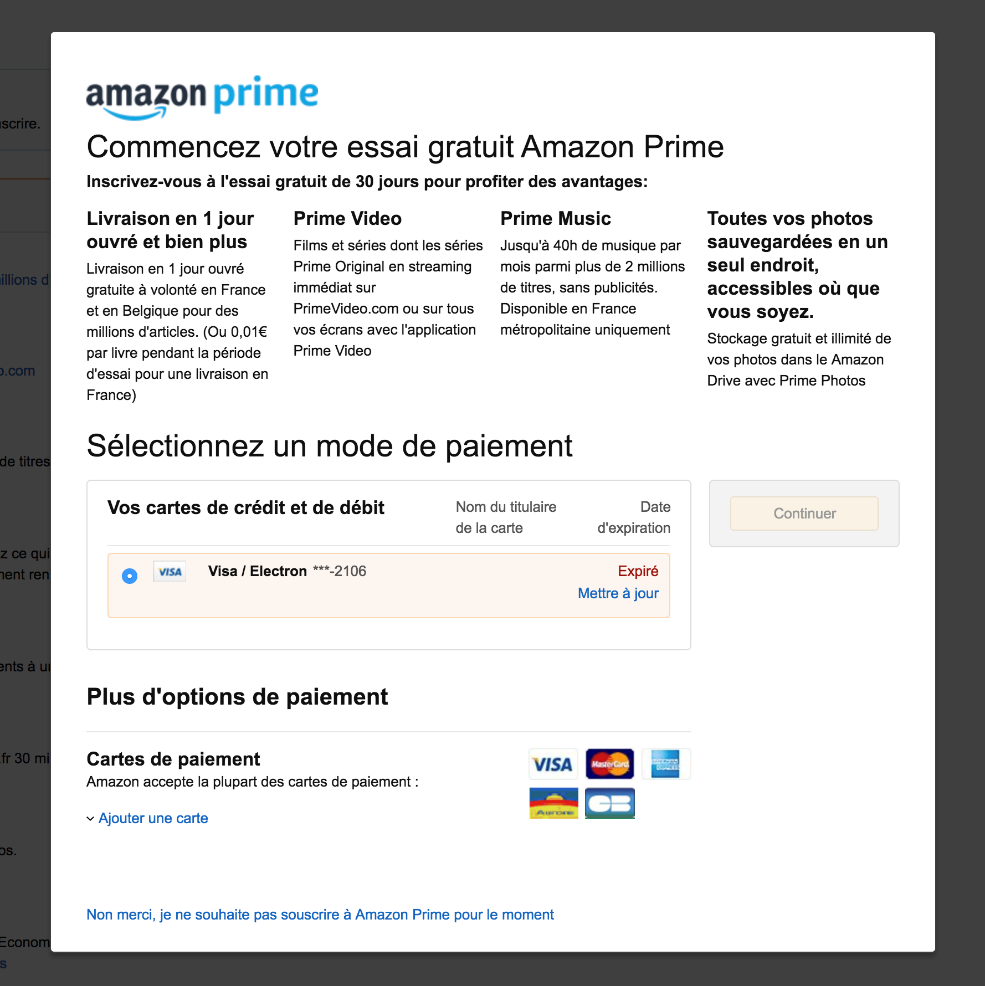 Booking.com : The site shows the number of people who have booked a room in the hotel on the same dates as the user. This creates the feeling that the hotel is in high demand and therefore encourages the user to book quickly, lest there is no more room.


NB: the European Commission had ordered Booking.com to change its practices before the end of June 2020 because, until then, the site displayed the number of people consulting the hotel on the same dates, and not those who had booked it.
Evernote : a simple example of a dark pattern : a pop-in appears when the application is opened and the action button to take out a subscription is the only one really visible. If you do not wish to subscribe, you must click on a small cross in the top right-hand corner, very discreetly.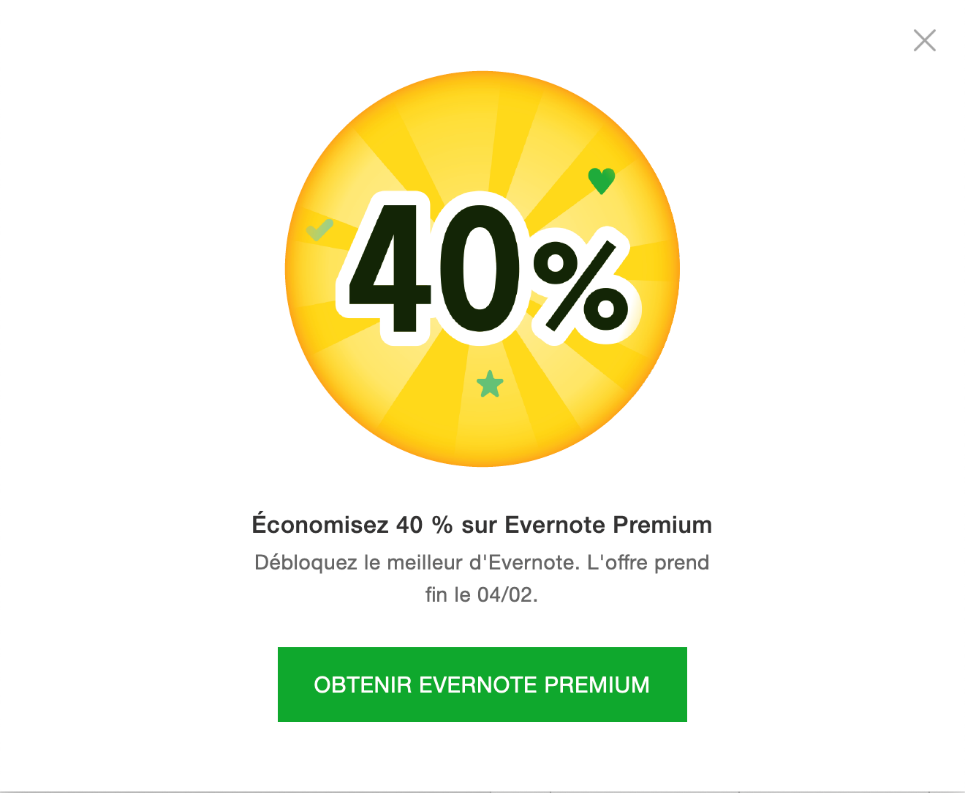 Easyjet.com : it is difficult not to finish a flight booking route on this site without adding paid options because, although they are optional, they appear to be a must and the buttons to continue without subscribing are discreet.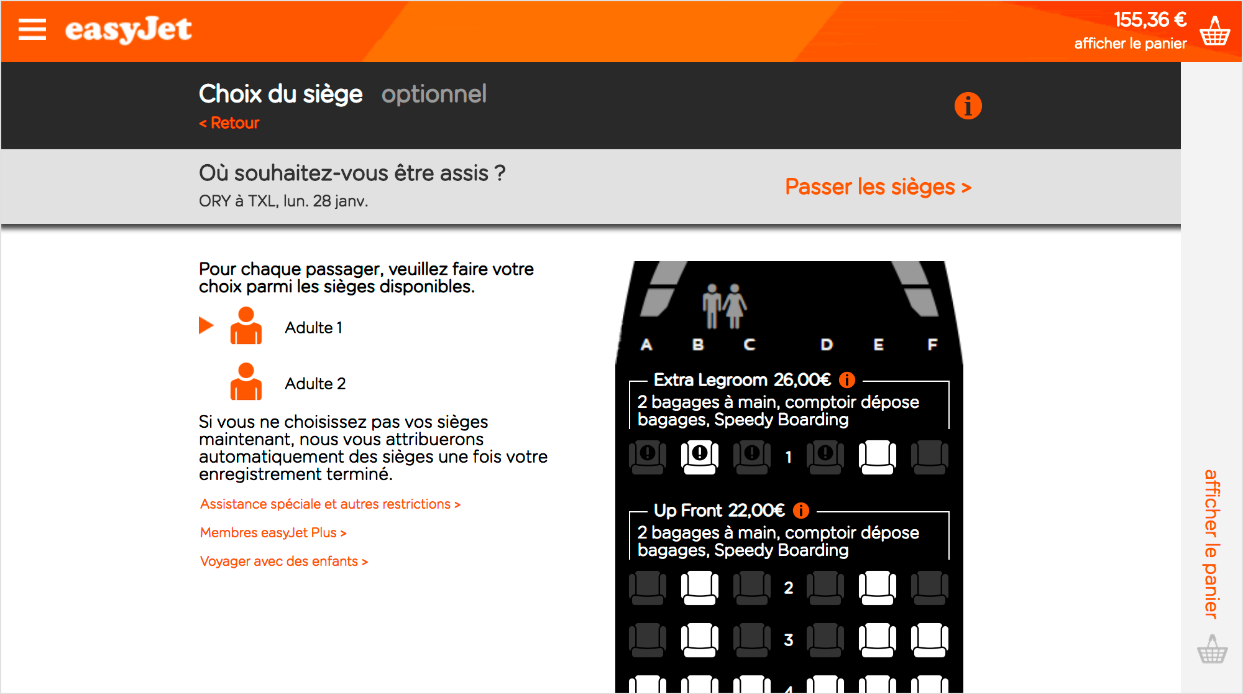 WhatsApp : As of February 8, users who have not accepted the new WhatsApp Terms of Use will no longer be able to access the application. Lawyers believe this is forced consent and would not be legal under European law. Case to follow...
A growing phenomenon
The phenomenon of dark patterns does not seem to be decreasing. Indeed, it is useful for companies, in particular to increase their sales. The latter then have no immediate interest in no longer using it. 
However, the techniques are perhaps becoming more subtle, knowing that certain countries are adopting measures to regulate, limit or even prohibit this type of practice. Some companies may then wait until the entry into force of these rules to comply, or even consider that the risk incurred does not justify doing without the advantages of dark patterns. Some, finally, are certainly not even aware of these rules.
However, users are becoming increasingly demanding and less and less accepting of this type of practice, which may backfire on the companies that use it. The latest example is WhatsApp and the requirement to accept new terms of use that has led many users to download competing applications, such as Signal.