21.10
TWITCH, the culture of sharing live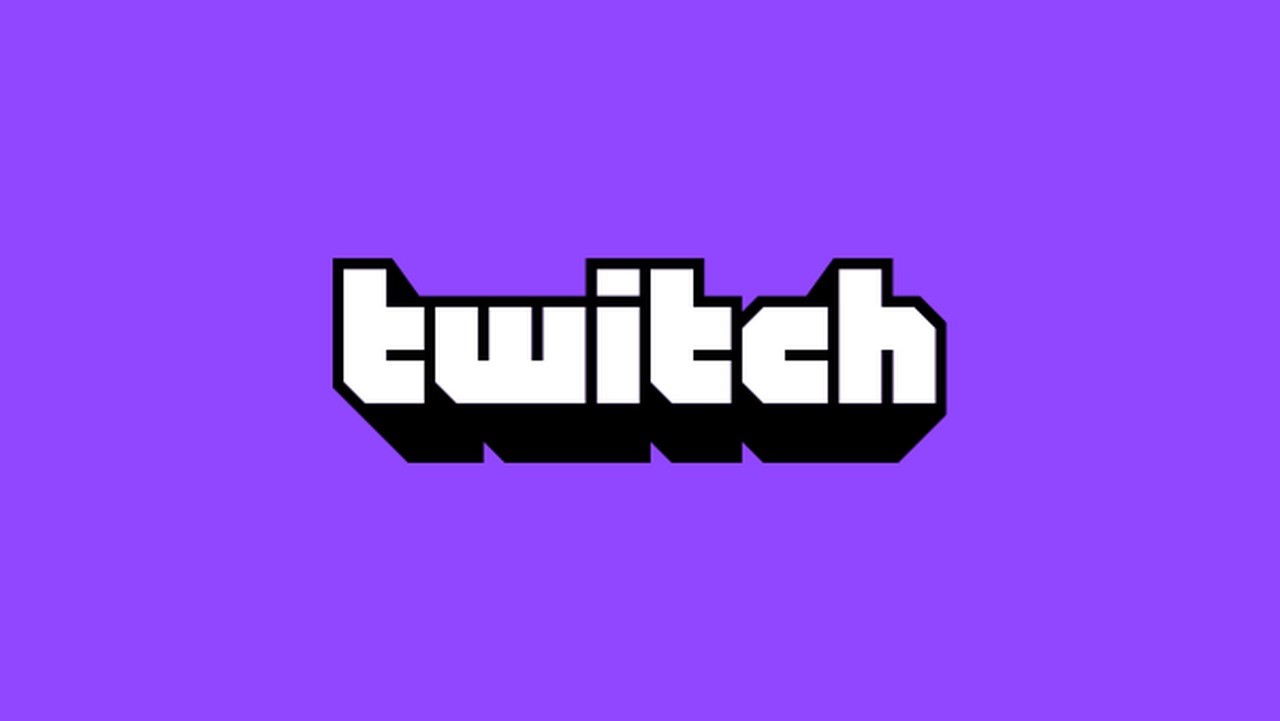 « What are we watching on TV tonight? »

This existential question for a whole generation is no longer a concern.
Faced with the transformation of video consumption brought about notably by YouTube then Netflix and now Tik Tok, the young generation is looking elsewhere.
For them, the very object "television set" is no longer considered indispensable, replaced by tablets, smartphones and computers on which, in addition to being able to consume classic content (films, series, shows...), they can also enjoy live streaming of "Key Opinion Leader" or not, on themes as varied as gaming, IRL "In Real Life" and many others...
And above all... INTERACT.
In this segment, an actor, rather unexpectedly, makes the most of the game: Twitch.
This streaming platform, which has already been the world leader in the gaming and eSport universe for several years, has seen its growth explode and its content diversify in this very special year 2020.
In line with the hype of Instagram lives, many celebrities (musicians, sportsmen, etc...) have come to join video game fans on the platform during the confinement.
Bought by Amazon for $970 million in 2014, Twitch is a platform on which the spectators (the "viewers") have at their disposal a chat as well as other tools to react and even interact live with the content broadcaster (the "streamer").
This aspect of exchange and the feeling of belonging to a community are among the points that make the success of this platform, which puts the viewer and the streamer on the same level. It also has its own language, its own business model and above all its own currency.
To better understand this "new" communication and content distribution channel, we propose an interview with Norby, a 24-year-old streamer gamer who has been in the "game" of content creation since 2011 and who has been streaming almost daily on Twitch since 2017.
So we leave you in his company.
Hello Norby, first of all, can you introduce yourself in a few words ?
"My name is Norbert, I am 24 years old, I was born in the Paris region on the 5th of May 1996. I had a classic school career up to high school where I studied economics but I didn't get my BAC due to health problems that appeared during my school year. After that I went to work from the age of 18 to 21 on a sandwich course and then on a permanent contract. In July 2017 I finally found myself unemployed and that's when I decided to start working on Twitch. Since August 2018 I have been declared as a self-employed person, which means that my streaming activity has become my main activity".
What are your personality traits that made you decide to go for Twitch ?
"It may be contradictory, but I think I got into this Twitch adventure because I didn't have confidence in myself. Being younger, especially at the Lycée, I had a lot of difficulty with human relations. I didn't have many friends and I was relatively uncomfortable in a community, but I was also uncomfortable with myself and my appearance. I knew that I had to evolve in relation to this, the world of work helped me a lot in terms of character and I had the courage to take up Twitch. The community that I managed to gather around my lives helps me on a daily basis and has made me the person I am today. I feel good about myself, I am fulfilled and proud of myself thanks to them".
How did you manage to reconcile work, family life (social life) and Twitch?
"My family knows what I have been doing since I started and has always supported me. I can never thank them enough for that. It's important in this kind of adventure to feel supported, especially by those close to you. Afterwards, it's important not to stay too much in the "Twitch" bubble and enjoy your family, that's why I never refuse an aperitif at grandpa's or a meal with my family".
 
As you told us, your family and friends support you in this adventure, but were you afraid of their reaction when you told them your goal to make it your profession?
"I don't know if 'fear' is the right word, but I was indeed afraid of their reaction. My family and friends have always respected my choices and have always pushed me to do what I wanted to do, however, as this sector was not very well known and when I decided to take the plunge I had a professional opportunity, I was afraid that they would not understand. After all, it's normal to ask yourself "Why do something that doesn't pay you anything at the moment when you can have a stable job in a good company". But in the end, as I said, they have always supported me, as proof of this my grandfather watches my lives, he talks about me to his clients; he subscribes every month and also offers subscriptions to the most loyal spectators".
 
Can you give us some statistics about your Twitch channel ?
 
Your start date on Twitch
"My first live on Twitch was July 1st 2017."
The number of hours streamed per week on your channel
"It all depends, the number of hours per week can vary according to my occupations or my desires, but on a so-called "normal" week I live at least 45 hours".
Average number of vieweurs
"Once again it is very variable according to the periods (holidays, confinement etc....) or even the games proposed but if we base ourselves since the beginning of the year 2020 my average number of viewers is 118."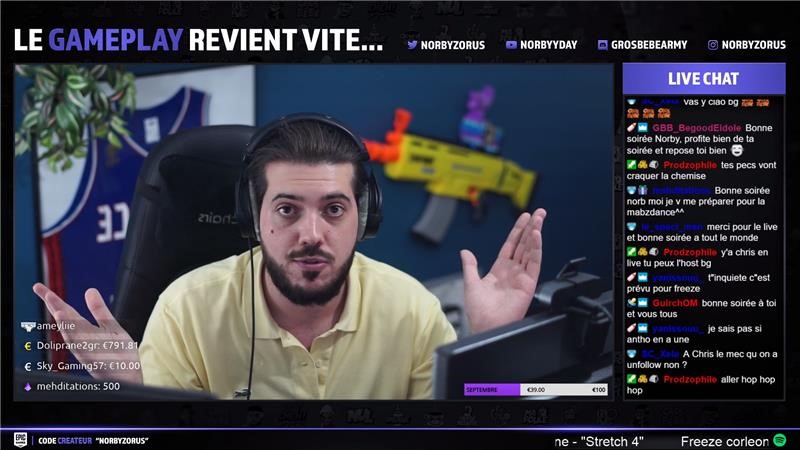 Norby streaming with the right chat on the side and the donation and subscription alerts on the bottom left.
 
Why did you choose to stream on Twitch and not on another platform ?
"I discovered Twitch in 2015, at that time there were several platforms to create content but Twitch was the only one to offer live content. So when I wanted to start in 2017 it seemed obvious to me to start on Twitch, the platform that introduced me to this world. So I didn't choose Twitch because of its advantages but rather out of habit. I was used to "consume" the lives on Twitch so I started on this platform".
What are the approximate revenues of a streamer ? What are the different sources ?
"In this area, incomes are very 'unstable'. A designer can earn 800 euros (880 CHF) in May and earn 2000 euros (2300 CHF) in June, yet the designer hasn't changed anything in the meantime. A person can arrive, be generous and have a strong impact on your income. For my part, on Twitch, my income is made up of subs (monthly subscriptions), donations (via visa card, PayPal or bits which are the virtual currency installed by Twitch) and the ads I watch on my lives".
 
Can you explain the different levels of subscriptions ? 
"There are 3 different levels of subscriptions on a Twitch channel, the 3 have in common the financial and moral support from the content creator, access to content without interruptions (subscribers are not affected by the ads) as well as obtaining badges that change according to their seniority and emoticons that prove they belong to the community they support.
However there is one difference, and not the least of which is the price. Level 1 subscription costs 5 euros/month, level 2 9.99 euros/month and level 3 24.99 euros/month. For level 2 and level 3, the content creator gets a larger share and subscribers have exclusive emoticons compared to level 1."
Users can now subscribe to channels "for free" with "Prime Gaming", how do you get your share of revenue from these subscriptions ?
"Compared to Prime Gaming subscriptions, content creators receive the same amount as on a classic subscription. The only difference is from the subscriber's point of view. Instead of paying a subscription and having the advantages linked to the channel they support, they can also benefit from Amazon Prime advantages (delivery in 1 working day, Video Reward, etc....)".
What is your relationship with the company Twitch ?
"For my part, the only contact I had with Twitch was to change the name of my channel. We've exchanged via email, they really listen to content creators, which is very much appreciated. They are present at some conventions such as Paris Games Week, for example, they have their own stand and even organise a small party in Paris to bring together as many streamers as possible. On this occasion you can meet the people who work at Twitch France and exchange ideas".
What were the steps in the process before you Stream on Twitch ?
"First of all I thought about what I was going to offer live and I asked a friend to take care of the graphic aspect of the channel. Once I knew the games I was going to play and the graphics were done, I started watching a lot of live shows with a different eye to try to assimilate some reflexes but also explanatory videos on different software to master all this. Once the Fiber Optic arrived at my home, the next day I launched my first live. I would like to point out that it is important not to "professionalise" too quickly so as not to be disappointed with the first live shows. According to me the first live shows are to take your marks and above all to find your identity as a streamer, everything in its time".
 
Do you also use Twitch as a viewer ?  
"Of course and I love it! Even if I think it's important, when I'm not living, to think about something else and clear my head. I use Twitch as a viewer to support my friends but also to be aware of the work of others."
 
In your opinion, what are the most influential channels at the moment? Do you subscribe to channels yourself ?
"I think that depending on how much we consume on Twitch, the influential channels are not the same. Personally Gotaga, ZeratoR and Domingo are the ones that influenced me the most at the beginning and still today. With time we can add LeBouseuh which is also a good example. I also subscribe to channels, yes, especially to friends like Skyrroz and Sackzi who helped me a lot when I was starting out and who continue to support me".
How much is the investment in terms of streamer hardware ?
"I use a lot of hardware and software for my lives (microphones, headphones, screens, webcam, camera, etc....). All the tools I currently use represent an investment of more or less 4000€ (4700 CHF). As I said, this only concerns the material I am using at the moment but if you count since my beginning (July 2017) the list is getting longer and the price more expensive".
What is your relationship with the brands of the games you stream ?
"The only game I've been able to talk to is Fortnite, they've promoted my content via Twitter, at Easter they sent me a box of chocolates, they also previewed the Skins Pack during the Fortnite x Travis Scott collaboration and every new season they ask me my opinion on the game. I really appreciate this, it gives importance to the content creators and you feel that your opinion counts. A lot of games should be inspired by Fortnite."
Finally, how do you see the future for Twitch? Is it going to remain a very strong gaming and eSport platform or can it, as it is trying to do, diversify and attract a wider audience ? Have you already noticed an evolution since your debut on Twitch from this point of view ?
"The evolution of Twitch is really incredible. Since my debut the content has evolved so much, you can go from gaming to eSport but also to music or drawing lessons. It's a very vast world and you can be proud to contribute to it, whether as a content creator or as a spectator, we all contribute every day. When you see that during the confinement people like Tony Parker, Antoine Griezmann, Gaël Monfils, Charles Leclerc and many others have taken an interest in this environment, you can say that the platform is far from its maximum potential".
 
On this last aspect, we can only agree with Norby, it seems obvious that Twitch has not yet reached its full potential. To illustrate the growth and spectacular potential, here are some figures and anecdotes:
At the end of 2019 Twitch was already the world leader in live streaming content with a market share of more than 70%.
+ More than 5 billion hours were viewed in the second quarter of 2020.
Sports broadcasters (and not only eSport) soon threatened by Twitch? In any case, a friendly football match of OM was broadcast on Twitch via the club's channel last August. The match against FC Pinzgau in Austria almost reached a peak with 100,000 simultaneous viewers. Not sure whether the Velodrome could have reached such a large crowd for a friendly match, especially against an amateur club.
In addition to this broadcast Twitch announced a few weeks ago a collaboration with four other European football clubs, not least PSG, Real Madrid, Juventus Turin and Arsenal. The aspect of interacting with their community is of particular interest to managers with the aim of building audience loyalty.
The world of streaming is diversifying and becoming more complex, but above all it offers absolutely unlimited business possibilities: Buying via live stream will perhaps be a new standard in a few months' time. In any case, Twitch is already ready for it... So, are you in?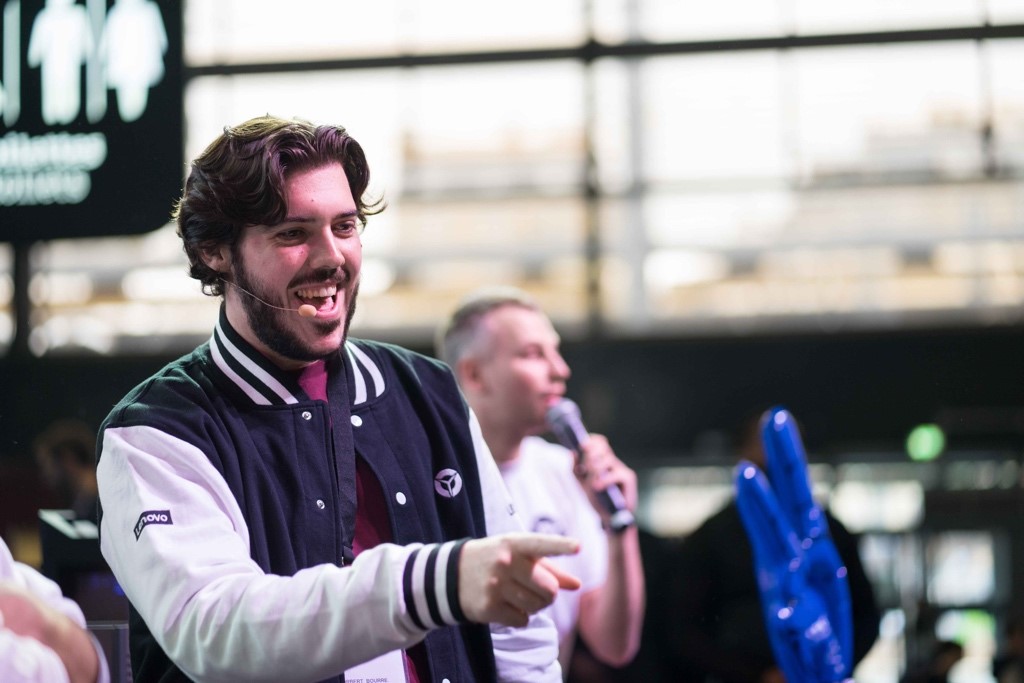 Many thanks to Norby for his availability and enthusiasm.