Cases.
Cantonal bank of Valais
Redesign of the website and optimisation of the user experience.
The project
The BCVs has been close to its clients for over 100 years. It is important to us to maintain this close relationship with our prospects and to offer them the best possible services. With their previous website becoming obsolete, it was strategic for BCVs to make a new look in 2020. Working closely with the WIDE agency for over 8 years, we were commissioned to redesign their platform.
Our role
Advice
User experience
Design
Copywriting
Back developer
Front-end developer
Project management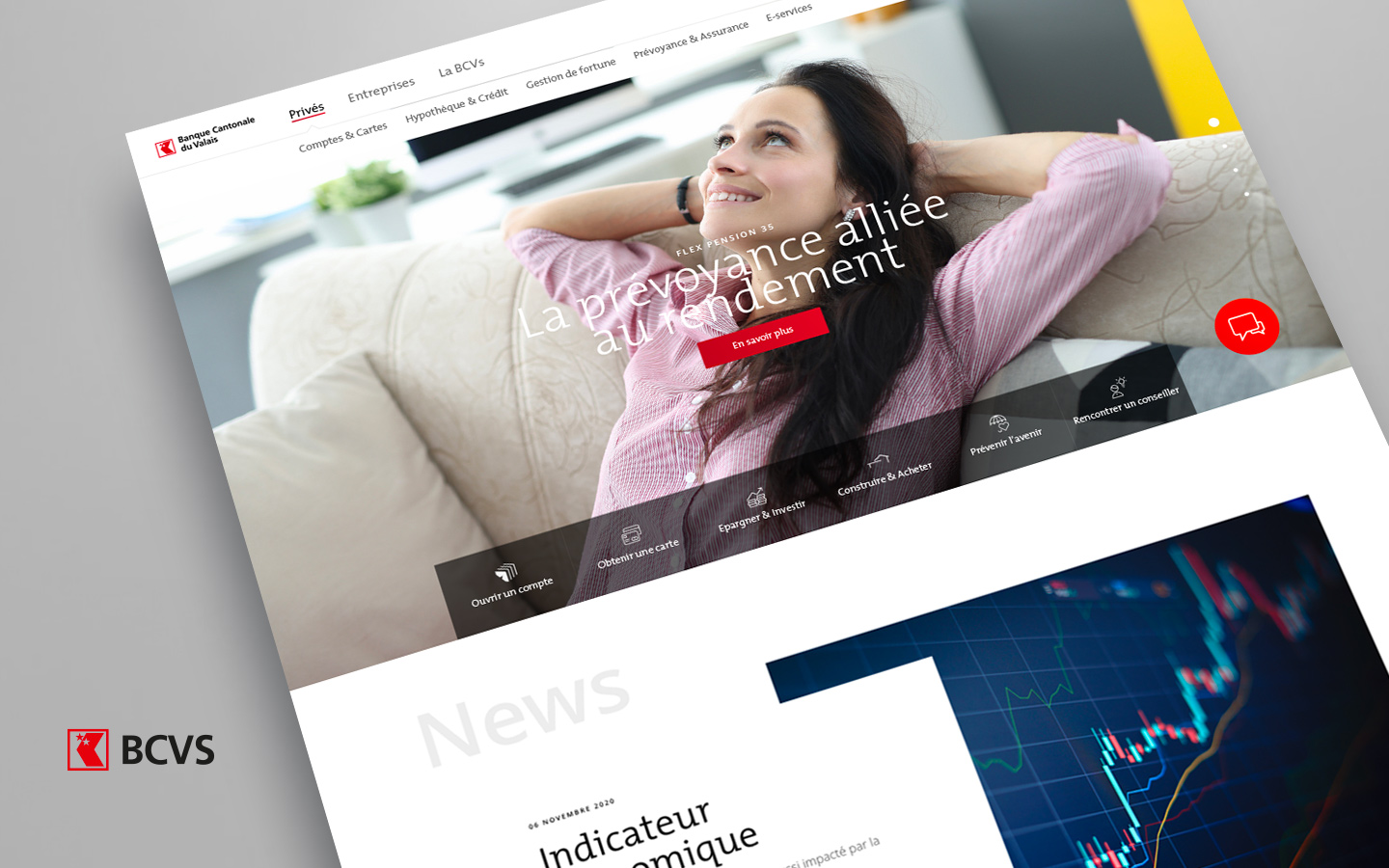 Objectives
Simplify the understanding of the bank's products and services
Modernising and asserting its digital positioning
Optimising user paths on the website
This project involved the action of different professions within the agency in several stages.
Firstly, the work of the UX teams focused on synthesising and reorganising the information architecture of the website. This reorganisation resulted in a global overhaul of the platform's navigation, offering a more intuitive path for its users.
An added value in design and writing was fundamental to support this new information architecture.  The aim was to rationalise, simplify and image all content, in order to make BCVs' various offerings easier to understand and to make the banking language accessible to all audiences.
Our team of art directors rethought the entire digital platform, which also led the brand to rework its overall graphic identity. The teams were then able to overhaul BCVs' graphic charter, which is now more modern across all its digital media and formats. The WIDE teams also provided photographic support for the shooting of the employees present on the site.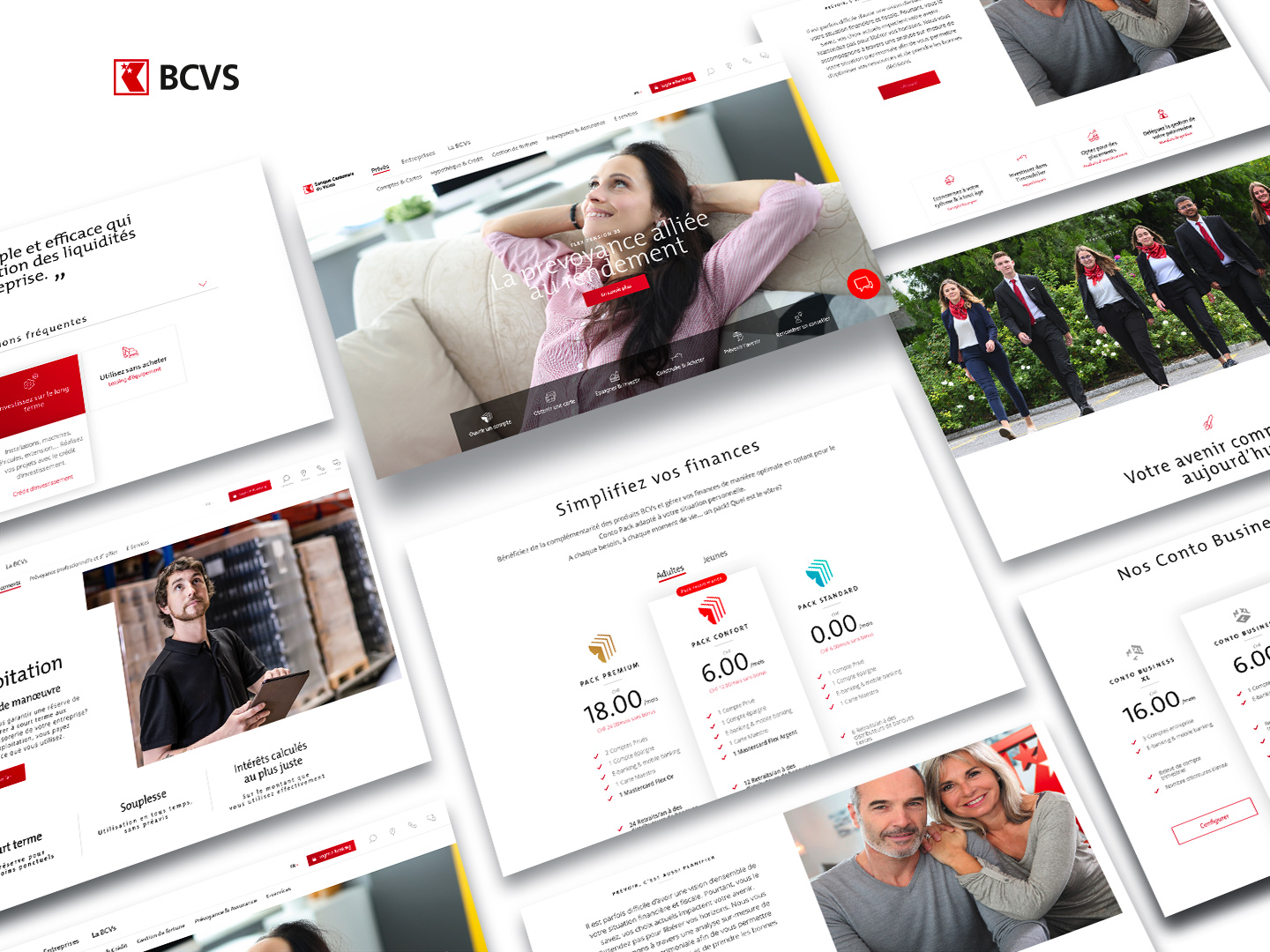 This new platform shakes up the codes of the banking sector, in particular by highlighting BCV's products and services. Indeed, tools and simulators on the site allow users to create personalised products in just a few clicks.
This functionality generates qualified leads for BCVs, which will be able to gain an in-depth understanding of its customers' needs and respond to them by offering the best solutions.
The development and deployment of the platform is based on the Typo 3 CMS allowing the bank's digital team to be autonomous in creating and updating the site's content in French and German.
It is notably through the realisation of this platform that the agency was able to enable BCVs to reposition itself on the banking market and to address a new target group, young people!