Cases.
"How To" illustrations, Salomon
Designing educational illustrations for the How To articles.
The project
Creating instructional illustrations designed to not only facilitate the understanding of the concepts and notions presented in the How-To articles, but also to enhance them visually.
Our role
Creative concept
Design
Content
Project management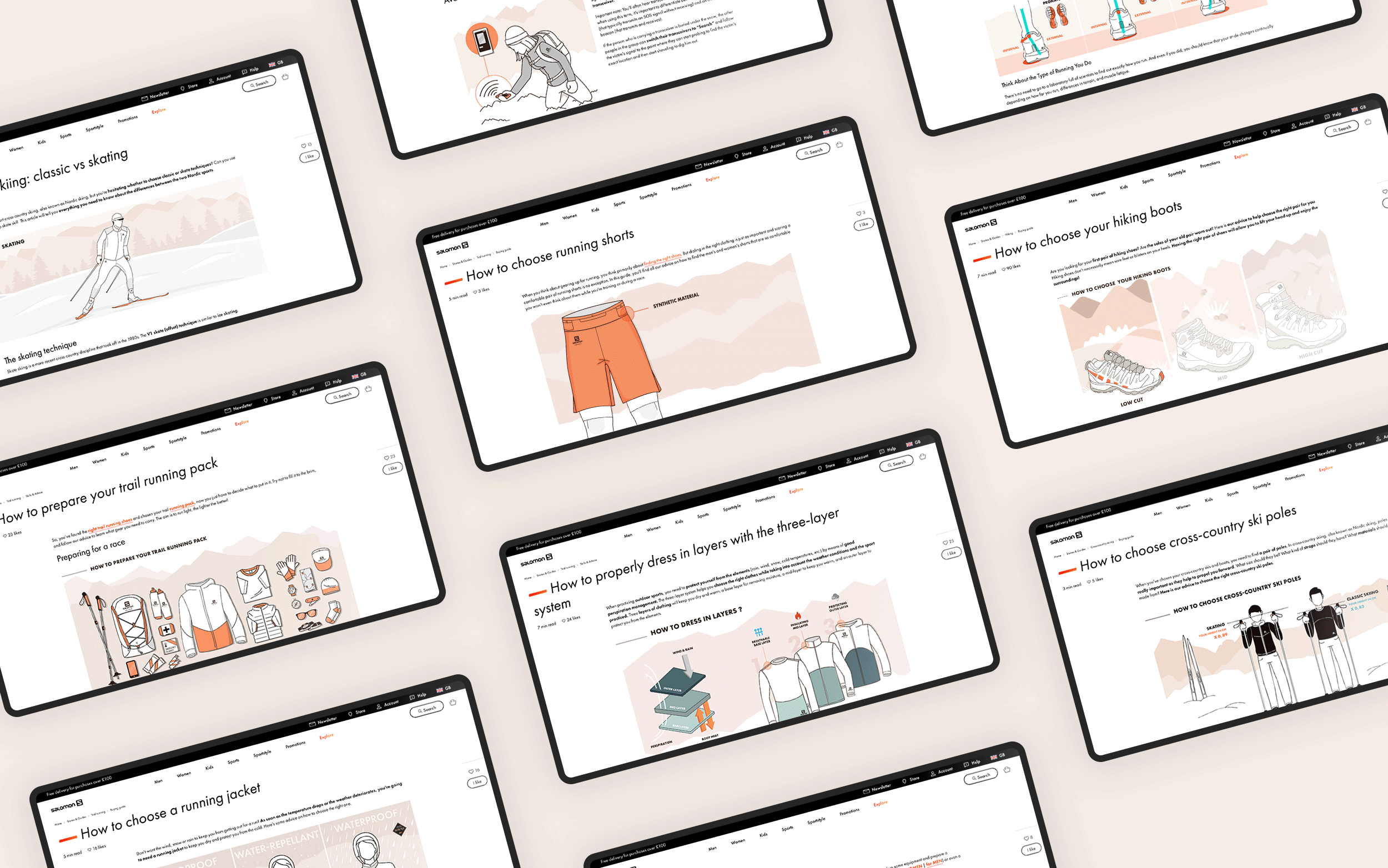 Our objectives
Since 2018, Salomon has been writing articles on various themes related to Running, Nordic, Alpine, Outdoor, and Snowboard, enabling outdoor enthusiasts to properly prepare and equip themselves for their sporting pursuits. These articles, with their enriching and practical information, also contribute true added value to the Salomon brand from a natural referencing point of view. I Initially accompanied by photos, videos, and quotes from top athletes, WIDE was approached to design specific illustrations for each article. This not only enables an easier understanding of the articles, but also conveys technical information to the users in an accessible way. In other words, to successfully illustrate and share Salomon's expertise with the widest possible audience.
Currently, these articles are available in seven different languages on the site's worldwide platform: https://www.salomon.com/en-us/stories-guides
Implementing the creative concept
To kick off this project, the teams set out to define the most appropriate graphics. It was essential to place the gauge as precisely as possible, in order to obtain quality educational illustrations, without falling into either too technical or overly childish illustrations.
In addition, the visuals needed to convey the brand's identity and strong values: to be in tune with the "time to play" by fully integrating the principle of diversity.  Being one of its core values, it was crucial for the brand to transcribe this concept through the illustrations.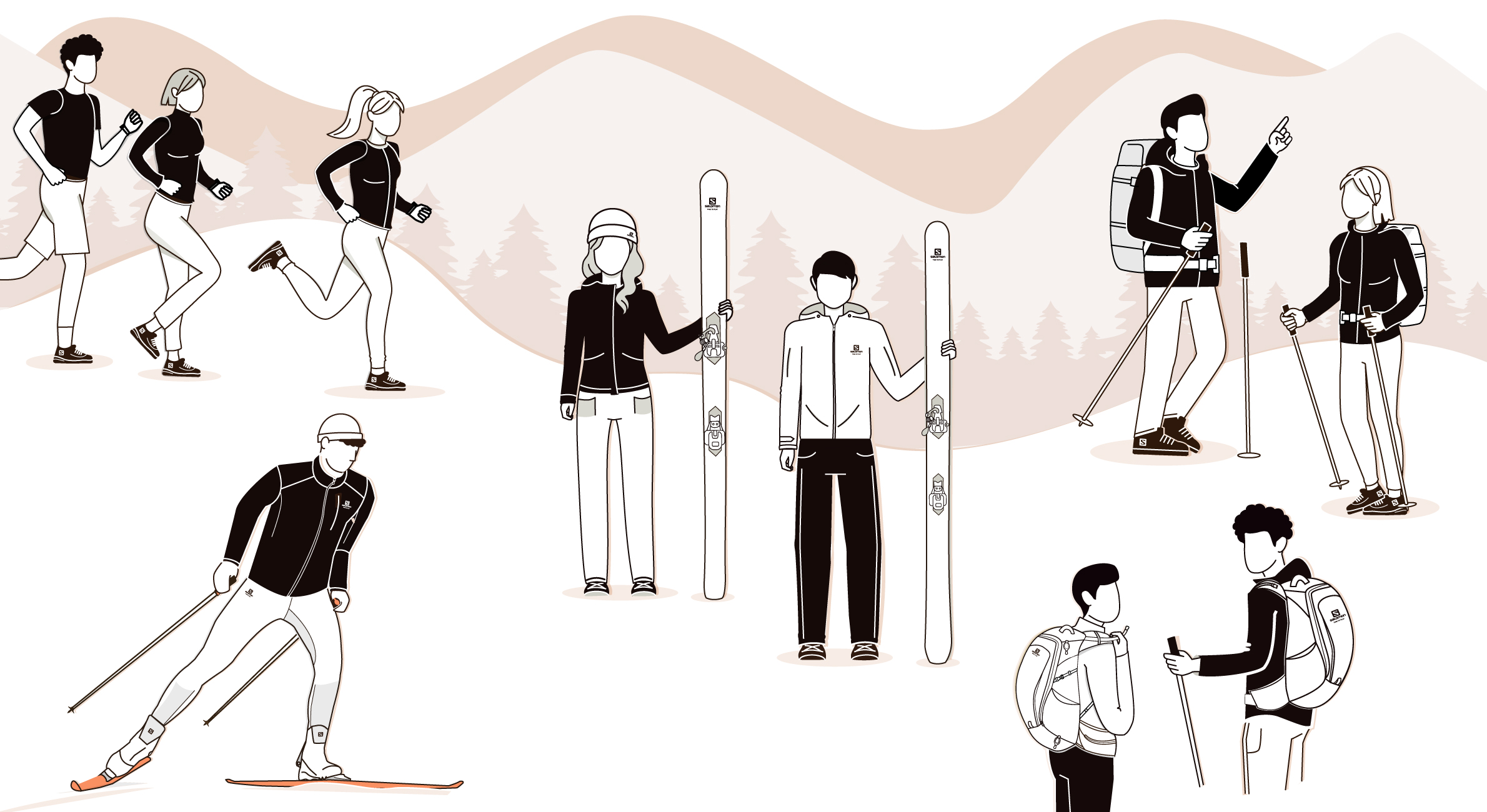 An array of various illustrations
Over and above the diversity of the sports themes addressed, each of the illustrations was carefully thought out and designed with the aim of satisfying the needs of each article. The latter include highlighting the benefits of playing sports, providing a guide for choosing and using a product, and helping to train for a sporting activity.
Explore these different types of illustrations in pictures: buying guide, checklists, maintenance, advice, and expertise, etc.
Focus: full illustration board
After the many illustrations produced, Salomon wanted to create an infographic for one of its articles: How to prepare for a trek? Meticulous work was required to highlight each of the steps necessary for preparing this particular activity, while maintaining a graphical style that is both instructional and design-oriented.
Discover the infographics
"As the article was quite long, it was both interesting and important for us to indulge in the synthesis exercise through a simple and highly visual infographic. An infographic is sometimes better than a long comment!"
30
Illustrations produced
+100
Integrated articles enabling Salomon's community to play, grow, and connect with nature